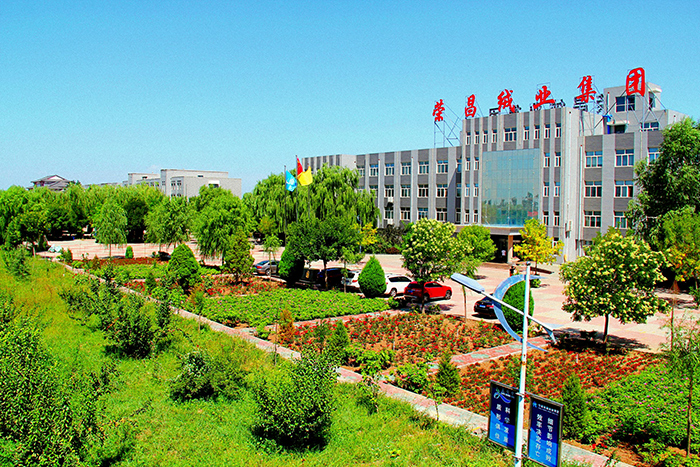 Ningxia Rong Chang Cashmere Group is a private joint-stock enterprise founded in 1997. It consists of seven constituent companies and six subsidiary companies. The company is headquartered in Ling Wu Cashmere Industrial park, Ningxia, China, covering 615 acres of land and 123,000 square meters of building area. The company has 800.38 Million RMB registered capital, 554.06 Million RMB fixed assets, 6,238.59 Million RMB total assets and 2,915 employees, among them 268 managerial employees and 226 employees holding bachelor and above degrees.
Ningxia Rong Chang Cashmere Group is derived from Rong Chang Livestock Development Corporation. Under the leadership of the founder and president, Mr. Jianrong Yang, the company has established a united and professional team that has been in the cashmere business for over 32 years. The company now has an annual production capacity of 1,600 tons of dehaired cashmere, 660 tons of cashmere strips, 480 tons of cashmere yarns and 1 million pieces of cashmere garments. The output value in 2016 is 3.58 Billion RMB. The company owns its private label, Ling Zhou Xue, and also owns multiple exclusive stores in various cities in China. Ningxia Rong Chang Cashmere Group set up its sales subsidiary in New York in 2012 and in Milan in 2013, with the approval of Chinese Ministry of Commerce. The US subsidiary has set up its direct sales channels in Boston, Los Angeles, Chicago and New York.
Ningxia Rong Chang Cashmere Group has set up its own raw material gathering centers in Mongolia, Afghanistan, Kazakhstan, Tibet, Inner Mongolia, Xinjiang, Qinhai, and Liaoning Province. The company owns first tier cashmere testing equipment as well as professional technicians that are capable of conducting in-house lab testing, research and designs. The company owns 29 state-level patents, which are essential to the company's self-development capacity. From the equipment level, Rong Chang Cashmere Group uses its self-developed FN150 combing machines, Italian CORMATEX-LM6157 automatic spinning machines, German STOLL printing machines, Swiss XORELLA dying machines, and American DATACOLOR600 color matching equipment. Those equipment enable the factory to produce a large variety of cashmere products that meet all international standards. The company owns its self-import and export rights. After more than 30 years of successful management, Rong Chang Cashmere Group has gained outstanding reputation domestically and internationally. Products have been selling to major buyers in Europe and America.
Ning Xia Rong Chang Cashmere Group has engaged in enhancing research and development abilities by recruiting sophisticated research personnel both domestically and internationally, and has established a complete production streamline, including cashmere raw material acquisition, testing, research and development, design, sorting, washing, carding, dyeing, spinning, knitting, and linking process. The company has passed the China Huaxia Certification Center GB / T19001-2000 idt ISO9001: 2000 "quality management system", GB / T24001-2004 / ISO14001: 2004 "environmental management system" and WRAP certification since 2008. Passing those international standards and certifications has helped the company enhancing its management standards systematically, and improving product quality substantially.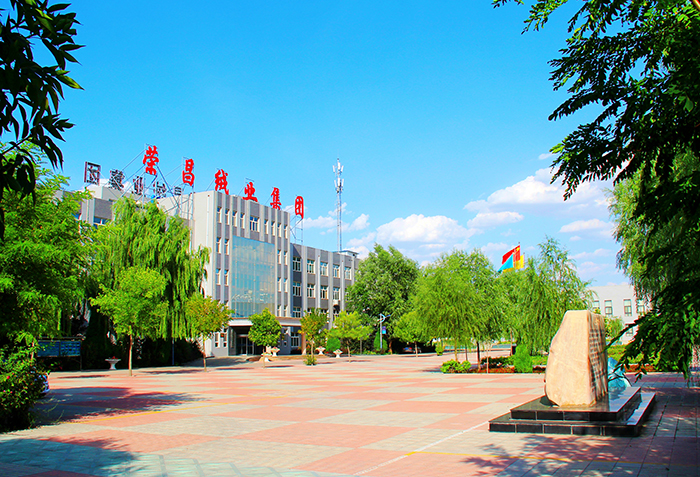 Since its incorporation, the company has won a number of awards and honored titles, including "China's Top 10 Most Competitive Enterprised in Cashmere Industry" entitled by China Wool Textile Association; "China's Top Ten Cashmere Enterprises" and "AAA-credit Enterprises" rated by the China Animal-products Marketing Association; "China's Best 100 Light Industry Enterprised" entitled by the China Light Industry Council; "China's Leading Companies in Exportation Quality and Safety " chosen by Chinese Administration of Quality Supervision,Inspection and Quarantine; "China's Top 500 Textile And Apparel Enterprises" and "National Best Workplace Relations Enterprises" awarded by China National Textile And Apparel Council (CNTAC); "China's Most Advanced Textile Enterprises" entitled jointly by Ministry of Human Resources and Social Security of the People's Republic of China (MOHRSS) and China National Textile And Apparel Council (CNTAC); and "Agriculture Industrialization Leading Company", "Leading Enterprise in NingXia Autonomous District", "NingXia Top 100 Enterprises", and "NingXia Top 10 Textile Enterprises" chosen by the local government. It's also rated as "National Agricultural Development Bank Golden Customers" by Chinese Agricultural Development Bank, and "AAA-credit Enterprises" by Agricultural Bank of China NingXia Branch.
Mr. Jainrong Yang, the president of the company, was awarded "Innovation in Science and Technology Models" by China Association for Science and Technology(CAST), National Development and Reform Commission, State-owned Assets Supervision and Administration Commission of the State Council (SASAC), Ministry of Science and Technology of the People's Republic of China. Mr. Yang was also awarded "Top 10 Most Outstanding Persons in Cashmere Industry", "High-Level Talents with Outstanding Contributions to China's Textile Industry", and "NingXia Top 10 Persons in Economy" by China Animal By-products Marketing Association (CABMA), China National Textile And Apparel Council(CNTAC), and the local government repectively.
Rongchang Cashmere Group promotes the idea of "Be serious at work; Be a honest person", basing its developing strategy on scientific and technological innovation, expending its market share by providing high quality products with great reputation. As a result, its own brand "Lingzhouxue" won a great share in both domestic and foreign markets. Rongchang Cashmere Group looks forward to sincere cooperation with its customers, build trust and long-term relationships, and achieve a win-win situation and a brilliant tomorrow!